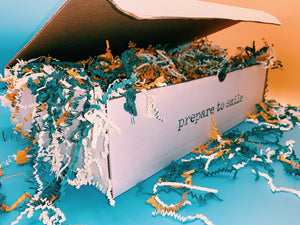 1) Shop our unique themed gifts.
2) Pick one that will make someone's day.
3) Sit back and let us do the rest!
Our gifts are meant to create a culture of generosity and year-round giving. That is why our themes are not specific to a particular holiday or event. They may be perfect for that particular holiday or event, but they are intentionally designed to make someone's day any day of the year. While we do not offer custom gifts at this time, if you see a design or product in one of our gifts you would like to include in yours, please contact us at: info@daymakergifts.net and we can help you build the perfect gift.

ALL of our gifts come packaged in our unique boxes, filled with love, and include a personal handwritten note!

A portion from the sale of each gift is donated to our Difference Maker of the Month.
Our featured collection of gifts
---
Difference Maker of the Month
This non-profit is very special to our heart. The Damillion Jaize Legacy Foundation's mission is to bring awareness and provide support to those who struggle with mental health. They share Damillion's story to raise awareness about this growing epidemic. Their mission is to reduce teen suicide in our communities. They keep Damillion's legacy alive through a scholarship fund allowing high school teens an opportunity to pursue their dreams. Damillion Jaize's Legacy Foundation is doing very important work in our community!! 
Damillion Jaize Legacy Foundation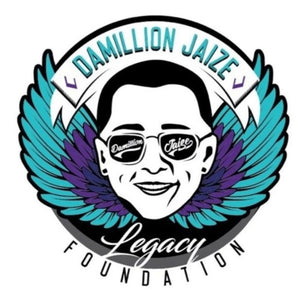 Our Difference Makers
A portion of every sale is donated to our featured Difference Maker of the Month. Take a peek at these incredible organizations and all of the ways they are making a difference.
Difference makers